Vaccination against covid-19
The Danish Health Authority is a planning to phase out the vaccination program against covid-19 on May 15. We expect to resume the program during fall and winter 2022/2023. Read more on what rounding off the program will mean for you.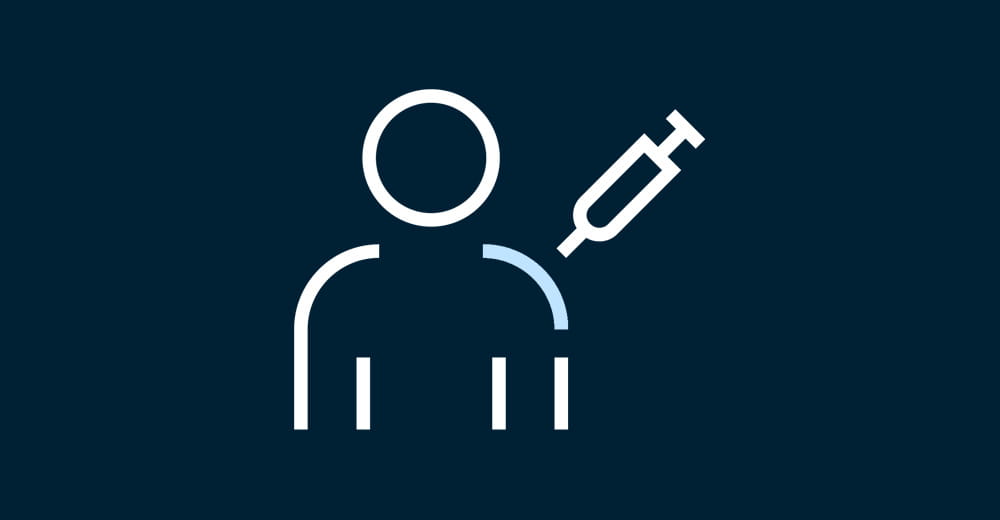 All citizens in Denmark over the age of 5 will be offered vaccination against covid-19 during 2021. You will be notified via your e-Boks when it is your turn. If you do not receive Digital Post, you will get a letter in the mail.
Considerations in regard to phasing out the vaccination program
1. When do we expect to phase out the program?
A final date has not yet been set for the possible phasing out of the covid-19 vaccination program, but the expectation is that this will happen in the spring. The Danish Health Authority is following the development of the epidemic closely, and will make a final announcement in the coming weeks as to when the program will be phased out, when there are clear signs that the epidemic is declining.
People who have not yet finished their vaccination program, but are missing their second or third dose will continue to be able to finish their program for a period of time. For a period of time, you will also have the opportunity to get your 1st dose if you have not yet been vaccinated.



2. Will I be offered vaccination again this fall?
The Danish Health Authority expects the vaccination program to return in the fall because, based on previous experience, we expect covid-19 to be a seasonal disease. This means that the disease most likely flares up in fall and winter, just as we know it from, for example, influenza. Therefore, a new vaccination program against covid-19 may be necessary at a later stage.


3. Should I finish my vaccination series?
The Danish Health Authority recommends that you complete your started vaccination series. That is, if you are missing your 2nd dose, you are recommended to take it, and if you are invited to your 3rd dose, you are also recommended to take it. This applies regardless of whether you have been infected with covid-19 between doses.
If you have had covid-19 between your vaccinations, we recommend that you wait until 1 month after you have recovered.
4. Am I well protected by my 3rd dose?
It is expected that the general population over the age of 18 is well protected against a serious course of illness and hospitalization with covid-19 after the 3rd dose, and that people under the age of 18 are well protected after the 2nd dose. This does not mean that you cannot become infected with covid-19, as vaccination has a lower effect on the spread of infection with the omicron variant, but as vaccinated you are well protected from a serious course of illness.

Updated 15 OKT 2021